How To Help
Because we've been in existence since 2004 we don't need bowls, leashes and collars which we've acquired through the years. Our ever present need is operating cash for everything from laundry to food to propane for our heat. There are always vet bills and expensive medications and all the gas to get there and back.

By clicking on the PayPal donate logo below, you will be taken to the secure PayPal site where you can make your donation to us. If you prefer to donate via check our address is…
Old Dog House
3457 Highland Meadows Dr.
Florissant, Co. 80816


The following items are also on our wish list and are always appreciated.
Pill Pockets
Any type of Arthritis supplements such as Glucosamine Plus MSM
Large square washable dog beds. (no cedar filling)
Stamps
Gift card for Home Depot (Where we get our cleaning supplies monthly)
Gift card for Amazon

Puppy Pads from NewPuppyPads.com. 30" x 36". SKU# 30360100

And finally, you can help us by purchasing Pam's book, Dogs at Large. The cost is $13 and includes free shipping and handling to the continental U.S. The dedicated PayPal button is at the top of the "Our Story" page.
---
---
WE SUPPORT THE FOLLOWING
Nonprofit Organizations, Rescues and Companies
---
Very special thanks from the entire pack, past and present to our wonderful Vets! We couldn't be all that we are without you and your selfless compassion and medical expertise. You hold a very special place in our hearts and always will. Love, Sindy and the Old Dog House Pack


---

Animal Clinic of Woodland Park

David Volz DVM - Carol Steiner DVM



801 E Us Highway 24
Woodland Park, Colorado 80863

(719) 687-9406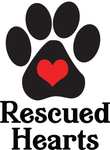 Rescued Hearts has the following mission:
http://rescued-hearts.org/
raise money to donate to groups through the sale of merchandise at our store and online;
host special events at our store to provide opportunities for the groups to interact with the public, raise funds, and raise public awareness of the animals they have in their care;
provide a forum to educate the public about animal welfare issues, including puppy mills, hoarding, animal cruelty and neglect, spay and neuter, and legislation;
raise money for individual animals and causes through this website (see Sponsor page);
facilitate networking among the groups, and do our own part to help animals in distress.

Money is awarded to 501 (c) 3 non-profits.

The groups we have targeted for support are either Colorado Springs-based, or have a strong local presence, such as volunteers, fosters, and adoption fairs. Many are groups with an extremely dedicated but relatively small number of volunteers and supporters.


---
Any time you click on the ad and purchase a Kuranda product 10% of the sale will be donated to OLD DOG HOUSE.
---
Colorado Animal Rescue Express (C.A.R.E.) Transporting Rescue Animals To Safety
Colorado Animal Rescue Express (C.A.R.E.) Transporting Rescue Animals To Safety
Mission Statement

C.A.R.E. is dedicated to providing safe transportation of homeless pets to approved rescues and adoptive homes. C.A.R.E. is committed to reducing the number of homeless pets by funding spay and neuter programs. C.A.R.E. assists homeless pets with veterinary care through Jake's Fund. C.A.R.E. helps individuals keep their pets during times of hardship, and assists pets and shelters affected by natural disasters. C.A.R.E. provides donated food, supplies, and capital improvements to disadvantaged shelters and rescuers.

Old Dog House has been working with C.A.R.E. for many years and they have helped dozens of senior dogs get to their forever homes. We can't say enough good things about these folks and their dedication to all the animal kingdom. We so appreciate their very reasonable cost of transport.

http://www.caretransport.org/home.html



---
---
The best and mostly only way to contact us is through email as we are so remote we have no phone service at our property. Most emails will be answered within a day or two at the most.


Old Dog House
3457 Highland Meadows Dr.
Florissant, Co. 80816


Please use this button if you wish to make a cash donation.
Thanks so much!